VA Termite Inspections
in San Diego
Are you buying or refinancing a home through the VA? We can help! Call us for Section 1 and Section 2 Termite Clearance Inspections. We are offering 10% off these inspections for veterans and active military.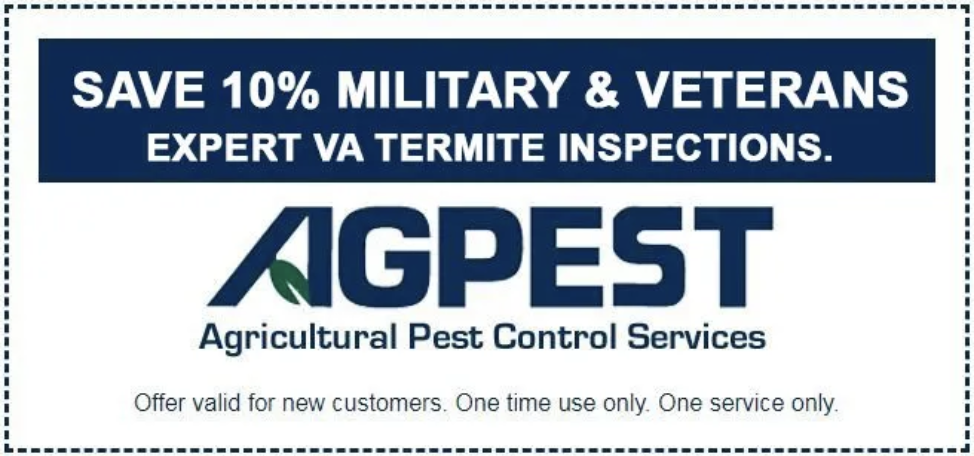 Termite Inspection For VA Home Buying & Refinance
When you are buying or refinancing a home through the VA, they will require a termite inspection as a condition of your loan. We will make sure your house is clear of termites or let you know the extent of a termite problem.
Call Us Now at (858)-536-2999 For More Information and To Schedule!
Our services are designed to keep your property clean and free from termites and other pests.
Our technicians provide other services that are broader than the standard termite control services. These services include:
We understand that you need expert guidance on prevention as well as repairs after a termite infestation, so we seek to provide broad services to help you throughout the process of reclaiming your property.
Since 1982, we have provided extensive and high-quality pest management solutions throughout the San Diego, CA, area. Each member of our management personnel has over 15 years of field experience, which helps them understand what our technicians do and communicate with you effectively about our services.

Many of our employees have been with us for over 20 years, which helps them meet your needs efficiently. Our technicians are state-certified pesticide applicators. They also receive comprehensive training in pest identification and control, as well as damage recognition, management methods, and general safety.